The UTEP BUILDing SCHOLARS logo and Diversity Program Consortium (DPC) logo, either horizontal or vertical version, must be included on all BUILD research posters and marketing materials.
Click on the logos to download.
UTEP BUILDing SCHOLARS Logo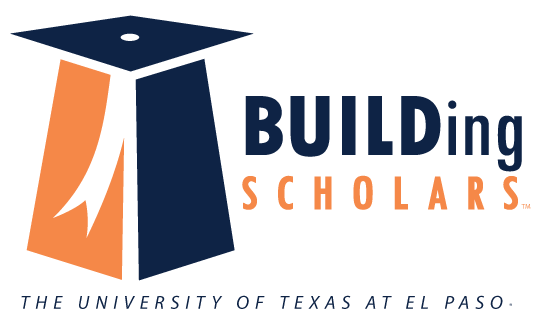 NIH Acknowledgement & Disclaimer
Any work supported through the BUILDing SCHOLARS Center to include, but not limited to, publications, posters, and presentations, must include the following (printed) acknowledgement:
Research reported in this [poster/paper] was supported by the National Institute of General Medical Sciences of the National Institutes of Health under linked Award Numbers RL5GM118969, TL4GM118971, and UL1GM118970. The content is solely the responsibility of the authors and does not necessarily represent the official views of the National Institutes of Health.